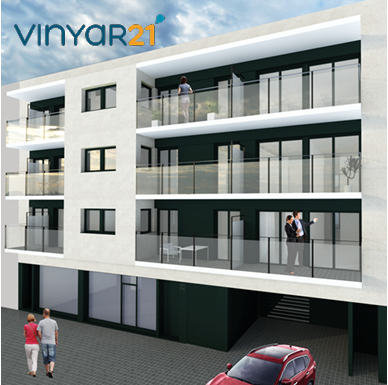 VINYAR 21-23 , is a 12 housing promotion, located near the Can Dragó Sports Park, in Nou Barris district and next to the Green square of La Prosperitat. A relaxing and resting space in the city of Barcelona, where the spirit of neighborhood is breathed.
With all the necessary services to make life easier and more comfortable. Well connected to public transport and also a fast entry and exit of Barcelona by car.
The building is composed by 12 households of 3 bedrooms each, with private terrace or balcony.